A Quick Introduction to Tequila Totties
As the saying goes "First impressions last forever", our team at Tequila Totties are dedicated to deliver a quality service that counts. We have the most comprehensive list of promotional personnel who can enhance your Exhibition, Promotional Event, or Hostess/ Themed Hunky Butler for your Corporate Party.
We have years of experience successfully staffing events for hundreds of clients from private parties, themed entertainment, film premiers to sports and product launches. We at Tequila Totties have a national network of promotions models, promo girls, Promotional Staff and Entertainment Staff in excess of 3,000. We Ensure our staff understand the importance of their role when representing your brand. We have a strong list of clients including Boss Marketing, Coors Brewers, Secrets Club, to name a few.
Some of the Event Services we offer
Charming and sophisicated – Just some of the words to describe our shot girls. They can control a crowd and keep your clients happy.
For whatever the event your are conducting our promo girls will not let you down. We have a portfolio of happy client.
If you need one of the team to work as a Tequila Girls at one of your events, then we have a well trained team who can work with you.
We have a member of staff who can work at your events. Whether it's bar staff, waiters or cheeky promo girls. Professional and hard working
Now Offering E-Shisha £24.99 for pack of 5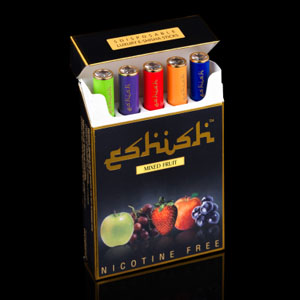 Our range of E-Shisha cigarette can be purchased directly from our online store at great reduced prices. We are able to offer you the very best in flavours at great prices. Buy from our website and get delivery in 3-5days.
The Eshsia come as a 500 puff stick or a 300 puff stick that when you buy in a multi flavour pack of 5.
Our latest service is now available and meaning that you can work with our team in letting our lovely girls come to your location and sell to your customers, the retail price is between £10 – £20 and from this you earn upto 20%. So please speak to the team today and get them booked for your next event.
Available as cigarette for the Girls and Cigars for the boys.
Further Services we offer
Promotional Staff

 Promotional Girls 

Leafleting staff

Promotional Models

Promotion Girl 

 Promo Girls

Tequila Girls

Mexican Tequila Girls

 Shot Girls

Slammer Girls

Shooter Girls

Entertainment Staff

Event Staff

Vodka Girls

Podium Dancers

Hostesses

Hunky Butlers

Club Promotional Girls

 Club Promotion Girls

Drink Promotional Girls

 Drink Promotions

Drink Promo Girls 

Jello Shot Girls

Shot Girl London

Tequila Slammer Girl

Vodka Shot Girl

HoneyTrap
Some of the areas we Cover
Areas we Cover include: Bath

 Bristol

 Exeter

Gloucester

Plymouth

 Swindon

 Bournemouth

 Brighton

 Guildford

Kent

MiltonKeynes

Oxford

Portsmouth

Reading

Southampton

 Cambridge

 Essex

 Ipswich

Luton

Norwich

 Birmingham

 Coventry

Stoke

 Derby

Leicester

Nottingham

 Lancs

 Liverpool

 Manchester

 Bradford

 Hull

 Leeds

Sheffield

York

Middlesbrough

 Newcastle

 Sunderland

Aberdeen

 Dundee

 Edinburgh

Glasgow

 Inverness

 Cardiff

 Swansea

 Belfast

 Cork

 Dublin